Posted by: UnitTester 3 years, 6 months ago
FSM Staying connected with Free Software — Jami and Signal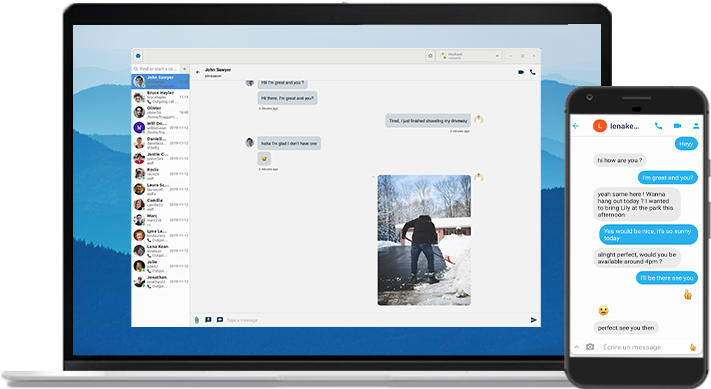 The COVID-19 pandemic as upended the lives of billions of people around the world. To prevent transmission of the virus, we have been asked to stay at home, practice social distancing and avoid crowds. As such, 100's of millions of people have started using chat and conferencing software to see friends, family and conduct business. Unfortunately, many of the popular options in this space are proprietary and most users are unaware of the privacy and security issues that proprietary software brings into our lives. However Free and Open Source software has us covered with many options for communications software.
As a part of this year's theme of de-FAANG (removal of predatory big tech companies from your life), we are exploring the world of online communications and presenting Free/Libre and Open Source solutions to keeping in touch and connecting with people. Instead of using proprietary messaging apps on our mobile and PC's such as WhatsApp, Line and Viber. We will take a look at two great freedom respecting messaging apps, Jami (https://jami.net) and Signal (https://signal.org/) and how we can use these to keep connected through the crisis.
Never has the need for robust, auditable and trusted communication software been more important. Not only for our privacy, but also for the privacy and security of your friends and loved ones. The recent media coverage of privacy and security concerns in conferencing and communications software demonstrates why we need to be able to trust our software with our personal and confidential communications.
We'll be meeting virtually via Jitsi (a freedom respecting video conferencing app we've discussed before) at 6:30pm on Thursday the 21st of May.
Details:
Thursday 21st May, 6:30-8:00pm
Jitsi Meet Room: https://jitsi.puzzleduck.org/FSM
Meeting Tips: Please mute your mic when joining and headsets are recommended to reduce feedback.
Share on Facebook